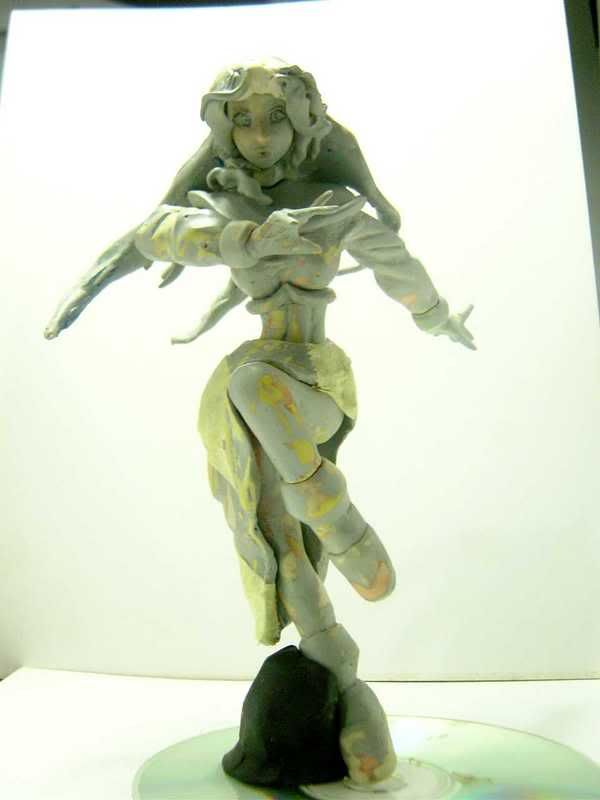 If you've been wondering why I haven't updated the blog, this is your answer. I've been working on a commisoned figure for a friend of mine. It is based on Dufan's adaptation of dewi Sinta from the
Ramayana epoch
. I tried to avoid the usual standing pose and go for a more dynamic looking pose. I want to show that she's floating. I've also made her a bit naughty, since I'm kinda bored with the depiction of Sinta as the epitome of womanly purity and virtue and all that stuff. Hey a girl need to have some fun once in a while! and Rama's a jerk! (just read Ramayana, you'll see).
The figure itself is 18 cm tall. It's made with polyester putty, epoxy putty, air-dry clay (Lyra Keramiplast), and some paper clay. I've just now work with paper clay, and I do say that it's a lot easier to work with than keramiplast, and less messy too! At this point, I still need to sand-prime-putty the figure, but the sculpting is done. I might need to add more details though. Oh, and if you're wondering about the skirt. Yes it can be removed. Told you she was naughty ;)
Here's more pictures. Enjoy!