Here's
Ambe
r from David Willis' web comic
Shortpacked
.
It's sorta like a sketch, do it fast, do it accurate, and capture the likeness. Haven't decide will I going to finished it or not. She's about 5" tall and was done using my new
Soft MwaxZ
formula. It's true what Tony Cipriano said, that making a sculpture/statue from a 2d character is more difficult. I still need to practice more.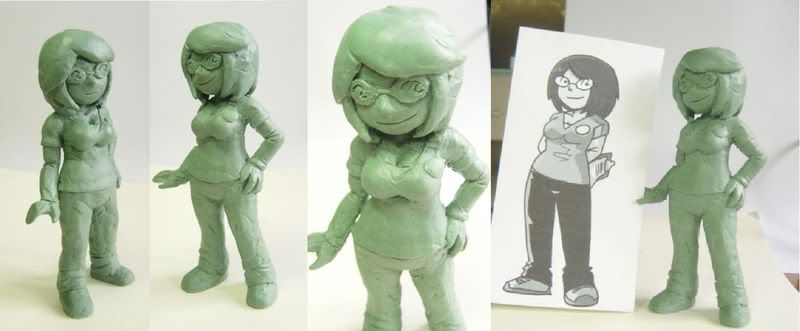 On another note, the Arjuna "tutorial" will start on Friday, so be sure to wait for that.
Until then, happy sculpting!