Blog revival yet again!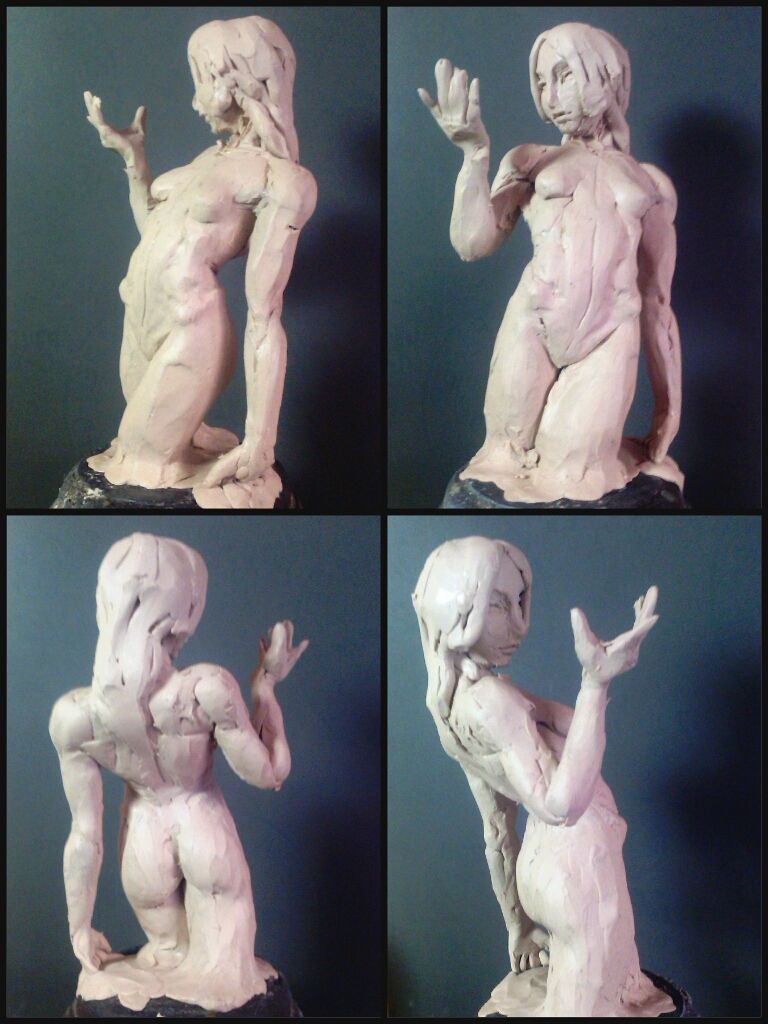 I'm doing a mini sculpting series with the Monster Girls theme for the month of October. I can't do a daily sculpt but I think I can manage 2 sculpt per week. The sculpts will be posted every Wednesday and Saturday. The slime girl pictured here is not part of the series. It was actually a speed sculpting exercise that leads to the Monster Girl Month 2-per-week sculpting challenge.
The first two entries can be seen after the jump!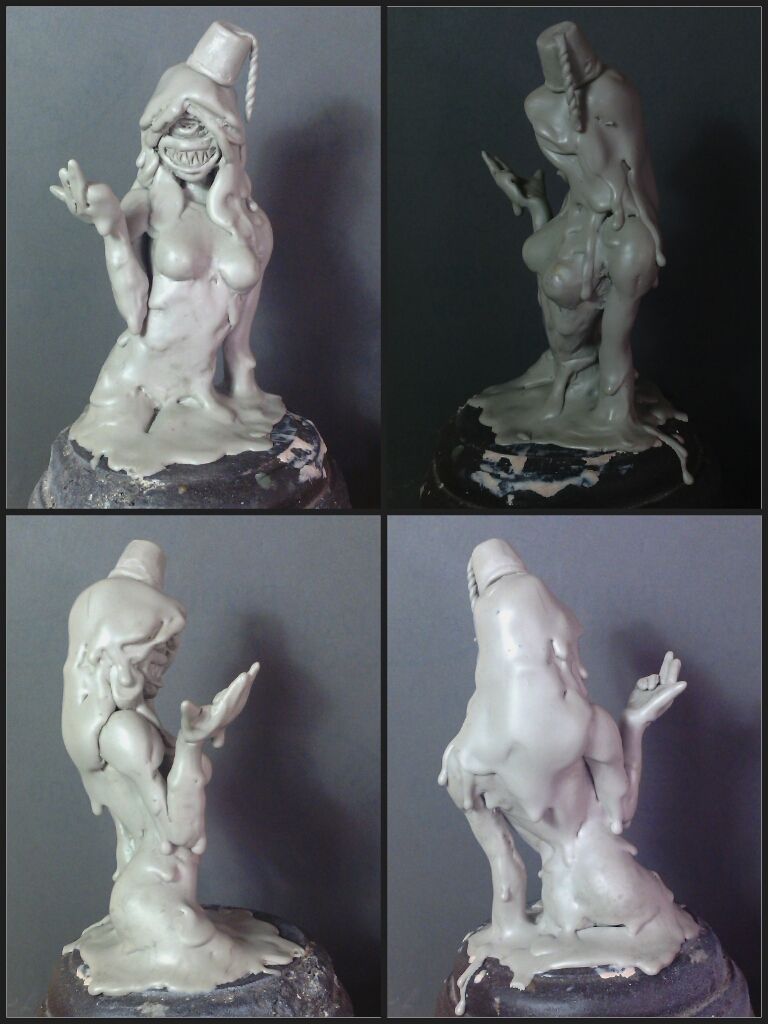 Entry #1: Cyclopean Slime Girl with Fez.Started as a gift for a friend for his birthday. The melty effect was done by heating the surface with an alcohol torch and letting the wax melt and run. I was going to give her a more 'normal' bishoujo look, but current face is more busu-kawaii-sexy. So disturbing!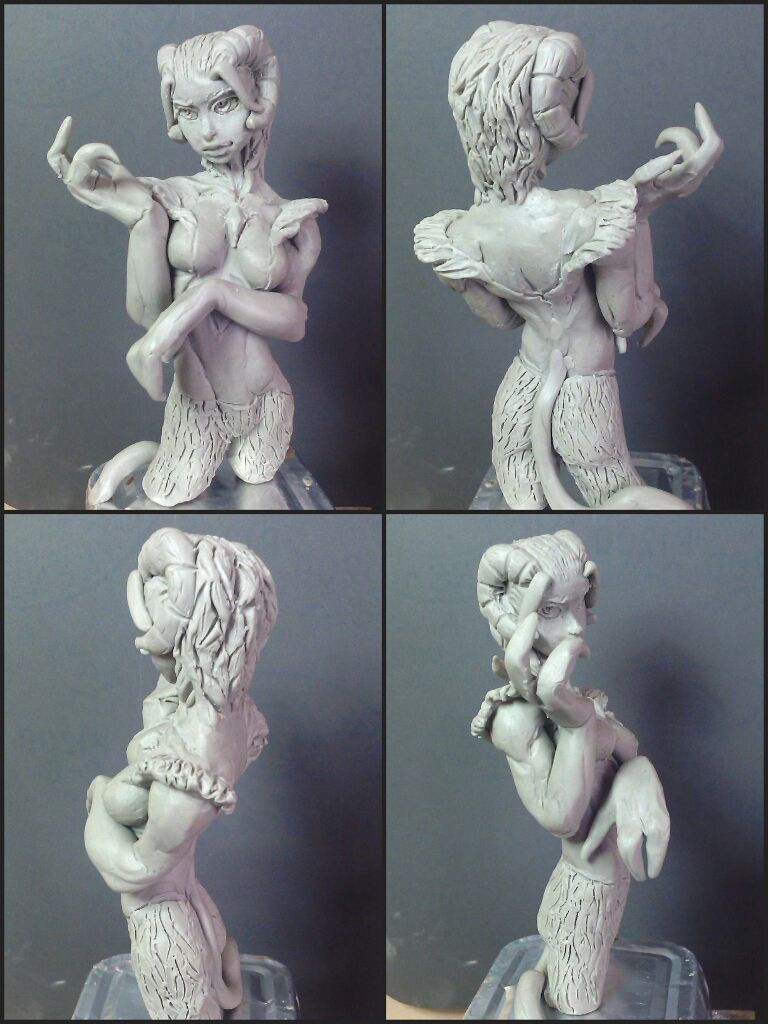 Entry #2: Sheep demon girl. Somewhat inspired by Jojo Bizzare Adventure manga that I've been reading for the past few days.I've also seem to miss sculpting her ears for some reason. I've been sculpting using soft modeling wax for these two, so the details isn't as sharp.


I'll be posting more monster girls on Wednesday. See you then!